BOOM the Show
An explosive one-man stage documentary chronicling the post-war Baby Boom years.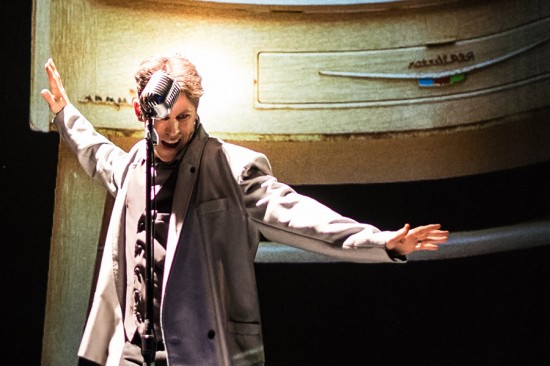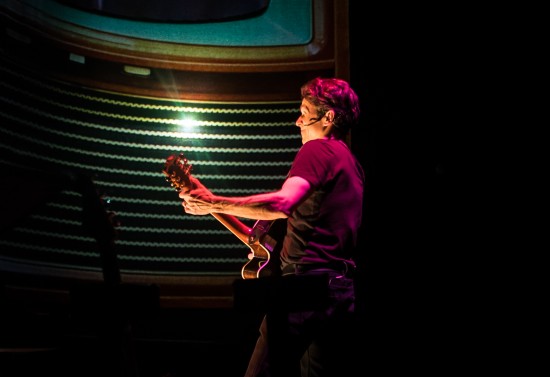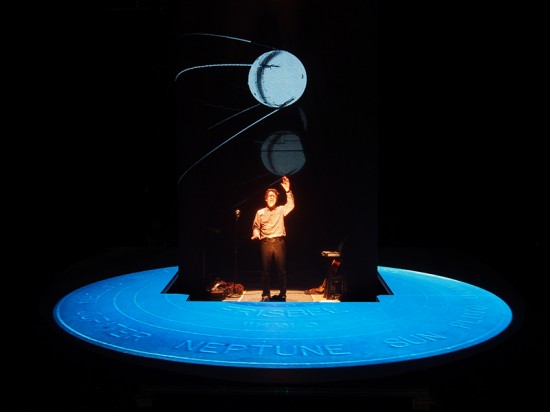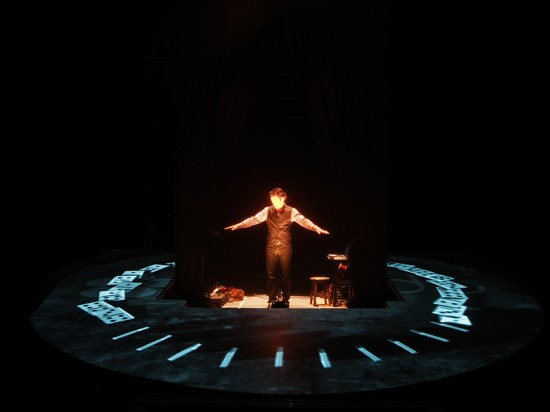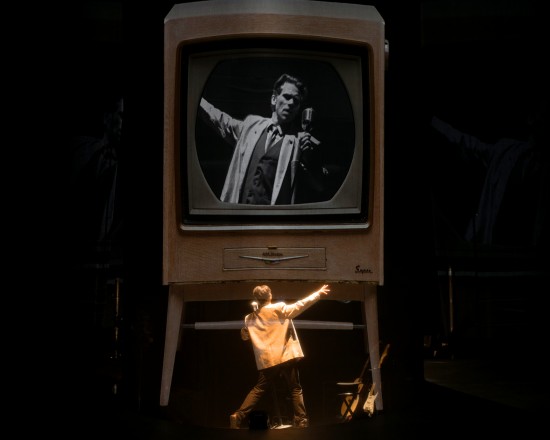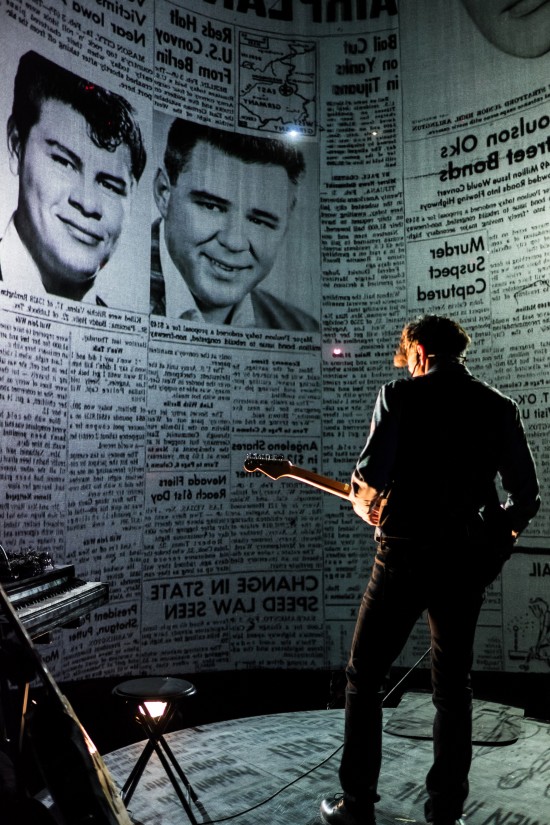 Written, directed and performed by Rick Miller,
BOOM
is an explosive new solo performance that documents the music, culture and politics that shaped the Baby Boom generation (1945-1969).
BOOM
takes us through 25 turbulent years, and gives voice to over a 100 influential politicians, activists and musicians. It's a mind-blowing experience for audiences of all generations,
and the most presented new play in Canada
!
PRESS and MEDIA: for high-res versions of the photos here, please
register at our Press Center
to download!
Originally commissioned by the Stratford Festival,
BOOM
premiered in January 2014 in Calgary at the
High Performance Rodeo
, co-presented by
Theatre Calgary
and
One Yellow Rabbit
. Touring will begin in 2014-2015, including a run with
Mirvish Productions
in Toronto.
BOOM
is part of a larger transmedia project that Jeff Lord (
EnTechneVision
) and Rick Miller have established to raise awareness about
financial literacy
,
cultural awareness
, and
history
. Craig Francis also joins this team as head of
children's development
.
BOOM
chronologically documents a historical period stretching from that first 'boom' of the Atomic Bomb in 1945 all the way to the Apollo 11 landing the first human beings on the Moon in 1969. These two iconic moments span 25 of the most tumultuous years in modern history, fuelled by a generation of children with incredible influence due to their numbers, and to the advances of technology and communication. In the
BOOM
generation, politics and culture merged like never before – and perhaps never again.
Kidoons
and
WYRD
Productions blend cutting-edge multimedia, unforgettable characters and tour-de-force storytelling in a stunningly staged production. B
OOM
allows you to experience the global events as they unfold: the Cold War, McCarthyism, Beatlemania, Trudeaumania, JFK, MLK, Mao, Vietnam… The various stories spiral into the "The Summer of Love", and
BOOM
ends as it began: with a new generation born into a new world order.
---
Kidoons and WYRD Productions present
BOOM
RICK MILLER: Writer/Director/Performer
JEFF LORD: Executive Producer
RAVI JAIN: Directing consultant
OLIVIER BOURQUE: Stage & Production Manager
DAVID LECLERC: Projection Designer
BRUNO MATTE: Lighting Designer
CREIGHTON DOANE: Composer & Sound Designer
YANNIK LARIVEE: Set/Costume/Props Designer
LOGOGRAPH: Design, Multimedia and Marketing
CRAIG FRANCIS: Director of Outreach Marketing